Abstract Wall-Sculptures
From Library Journal
Gerdts, a respected and prolific art historian at CUNY, has produced not a coffee-table book but the coffee-table itself.

His three volumes, adding up to more than 1200 large pages, are roughly comparable in reach, if not structure, to the standard work by George C. Groce and David H. Wallace, New York Historical Society's Dictionary of Artists in America 1564- 1860 (Yale Univ. Pr., 1957),

...although Gerdts disregards the few early artists and carries forward to cover those active by 1920. These volumes are not dictionaries, but rather geographically arranged, more selective, narratives.

(The author specifically excludes artists chiefly active in New York, Boston, and Philadelphia.)

There are very brief introductions to regions and illuminating summaries about art institutions and art activities embedded in the various state-by-state essays; coverage varies according to material, from four pages (Nevada) to 120 (northern and southern California).

Gerdts provides no overarching conclusions but rather vast amounts of distilled information on even the smallest art centers. The extensive bibliographies, also geographically arranged, will be an aid to further research.

Some 900 of the 1000 artists discussed are illustrated. Typography and layout are generous and helpful; the plates are generally good; a few typographical errors appear in names and dates.

Most of the artists are of primarily local interest, and libraries will probably find the volume covering their region heavily used while the other two languish. At this price, recommended for strong art reference collections and local history collections in centers with art traditions.

- Jack Perry Brown, Ryerson & Burnham Libs., Art Inst. of Chicago

American Regional Paintings 1710 - 1920, clicque to learn more!
Product Description
With over 800 artists represented by over 1,000 illustrations, the three volumes of Art Across America chronicle the development of painting in cities and towns from their beginnings to 1920. This monumental study is a landmark of scholarship, a revelation of the creative spirit that has flourished throughout this country.

Three volumes, slipcased. Over 1,000 illustrations.

American Regional Paintings 1710 - 1920, clicque to learn more!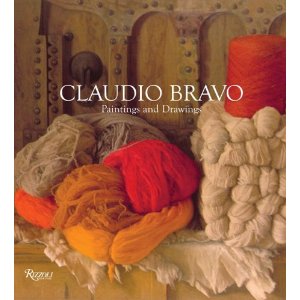 Customer Reviews

1. For those of the "realist" persuasion, "Claudio Bravo" is a must-have library addition. The quality and reproduction is outstanding. Bravo's range as to subject matter, composition, and execution in various media is nothing short of genius.

Clearly, Bravo is a modern master and the compilation of his work and life has been done masterfully in this book.

2. Claudio Bravo is hands down the best artist there is still living, period. Fluff piece? not when merit is the order of the day. Practically self- taught Bravo paints with obvious skill and attention.

He explains his approach, in the text, and within the still lifes, and figurative work, whether in oil, pastel, chalk, or pencil, he commands his instinct to pursue his vision.

Don't like it? Tough, Bravo isn't ashamed, nor repentent about his skill as a realist, quasi- or otherwise. I saw the man's work at Duke in '88 and made my decision there and then to be an artist.

I've never looked back, and his book is a confirmation of ideals badly missed in contemporary art, and I wish there were more copies so I could buy one. Now old boy is in the 60's U.S. take notice, this is one true artist not likely to come this way again, dig it. Adam Narcross

3. This lavishly illustrated book is a visual delight, including the inordinately beautiful drawings seldom seen in addition to the paintings of figures, of still lifes, of color and light and intensity as few others can imitate.

As with all representational artists Bravo has his champions and his detractors, some viewers finding his work from lewd to boring while others stand in awe of the painters amazing gifts of incorporating light and mood where few other artists tread.

Hyperrealist Claudio Bravo, ONLY ONE LEFT - clicque to learn more!

From Publishers Weekly

The late novelist Paul Bowles delivers an odd compliment in the introduction to this sumptuously illustrated survey of the neoclassical painter Claudio Bravo. Bravo (b. 1936), he says, sure knows how to manage his Moroccan servants.

Yet Bowles's comment may be more relevant than it first appears, for Bravo's talent for control is evident in every painting reproduced here; no one who opens this book will doubt that he has a dazzling technical mastery of his materials.

And if a handful of self-consciously thematic paintings (stiffly posed models and vaguely symbolic objects) and an essay written in impenetrable art talk by critic Calvo Serraller fail to definitely establish Bravo as a Serious Artist," this detracts little from the book's real attraction: the glorious still lifes.

Bravo's canvases from the early 1960s through the recent past depict flowers, curtains, vegetables, statuettes and a variety of opulent housewares arranged just so—all with a fineness of detail that flirts with photorealism while retaining a warm, painterly feel.

True, after the 20th or so perfect composition in a rich Mediterranean light, some viewers might begin to find Bravo's paintings a bit repetitive. The subject matter and the basic look of his paintings—his hypnotically clear midday interiors—have been much the same throughout his career.

But regardless of Bravo's ultimate place in art history, his many fans will find this definitive collection to be a treasure trove and a delight. (Nov.)


Hyperrealist Claudio Bravo, ONLY ONE LEFT - clicque to learn more!

From Library Journal

Critical opinion of this Chilean-born realist ranges from "vulgar" to "compelling." Those in the latter camp will be pleased with the more than 200 crisp and luminous color reproductions of Bravo's sensuous landscapes, still lifes, and proto-Renaissance figure paintings rendered with startlingly deft technical virtuosity.

Unfortunately, finding a particular illustration by title is problematic, as the index of works is not alphabetically arranged.

The introductory essays by literary notables Bowles and Vargas Llosa are also disappointing, curiously set in large type, and do more to add to the artist's mystique as an ascetic living in Tangiers than to explain his place in 20th-century art history.

A more substantive and authoritative text is provided by Edward J. Sullivan in an earlier, much slimmer monograph (Claudio Bravo, 1985. o.p.).

Nevertheless, the many gorgeous plates, together with a good bibliography, biographical data, and listings of exhibitions and collections, make this a worthy purchase for libraries with an interest in 20th-century or Latin American art.?Heidi Martin Winston, NYPL


Hyperrealist Claudio Bravo, ONLY ONE LEFT - clicque to learn more!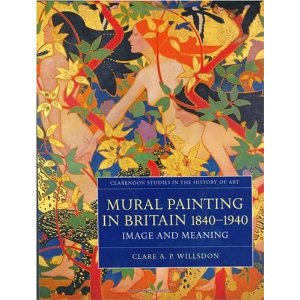 Review

Willsdon has notably enriched both the history and the canon of British art with this breakthrough study. Albion

Willsdon's work of exposition is of lasting value ... Even the specialist in this period will find on every page new and significant information. Albion

The sheer physical difficulty of photographing these works, often in poor condition and in buildings which have undergone conversion, cannot be underestimated

... the sudden availability of this visual archive will surely have a major impact on the ways in which British art from the 1840s to the 1930s is understood and taught. Albion

Clare Willsdon's massive and superbly illustrated book provides an essential first stage in the process of overturning art history's partial and grudging assessment of the subject.

The work of two decades, it is an extraordinary achievement of primary research, both documentary and object-based. Albion

As befits a history rather than a critical study, each scheme gets its due attention, and some - like that in the Royal Exchange, begun in 1892 but stretching to 1924 - are detailed in this book for the first time ...

In each section, the best murals are thoughtfully examined, with footnotes revealing the depth of the author's trawl through many unusual archives. Apollo Magazine

Mural Painting in Britain 1840-1940: Image and Meaning (Clarendon Studies in the History of Art) [Hardcover] , clicque to learn more!

This magnificent and lavishly illustrated book is the culmination of twenty years' research, and joins such valuable pioneering studies as Benedict Read's Victorian Sculpture and Colin Cunningham's Victorian and Edwardian Town Halls. Apollo Magazine

Remarkable achievement based on careful and detailed research that has been intelligently distilled and presented in a beautifully illustrated and unique volume. Dorothy Rowe, The Art Book

Continuing in the tradition of an excellent series, this book makes a major contribution to the study of British art ... densely argued, pervasively illustrated, vigorous, wide-questing scholarship that informs this landmark study of a hitherto neglected subject. Burlington Magazine

This book comes not a minute too soon. The importance of what remains of a once neglected art form, now being rescued and restored in many instances, may yet be appreciated at a level close to the scale of its ambitions. Charlotte Gere, The Art Newspaper

This fine volume in the Clarendon Studies in the History of the Art series successfully puts mural painting on the map of British art history. Art & Christianity Enquiry Bulletin

The text is most elegantly phrased and vivid in its description of works; and the complex issues of politics, patronage, style, technique, and meaning are woven together very successfully.

In her conclusion Dr Willsdon states that 'Mural painting is a fact which has to be taken into account in any rational appraisal of British art as a whole' and in producing this major work she removes any excuses for the future neglect of this significant art form. Annette Carruthers, Journal of the Scottish Society for Art History

Splendidly illustrated ... I can only urge you to borrow the book from the public library or to read it in the reference section. It is expensive, but if everyone gives you book tokens at Christmas, Dr Willsdon's tome is worth every penny. Ann Saunders, London Topographical Society Newsletter

Willsdon's extraordinarily detailed analysis and reflective approach without doubt will make this an excellent academic resource in art history, politics and social studies. Elizabeth Cumming, Charles Rennie Mackintosh Society Newsletter

This extensively illustrated book is much more than a catalogue of mural work of the period, providing, as it does, an in-depth consideration of several of the many murals featured.

It covers subjects as varied as artistic styles and techniques, art education, the nature of patronage, the formation of identity and politics, both national and personal, all converging in the field of mural painting. Melanie Unwin, Crafts Magazine

Mural Painting in Britain 1840-1940: Image and Meaning (Clarendon Studies in the History of Art) [Hardcover] , clicque to learn more!

Product Description

This substantial survey discusses state, civic, commercial, church, private, and other British murals. Written by the leading authority in Britain on mural painting after 1800, it is a pioneering study that covers works by over 400 artists and numerous murals never previously documented or illustrated.

Mural Painting in Britain 1840-1940: Image and Meaning (Clarendon Studies in the History of Art) [Hardcover], clicque to learn more!

John the Magnificent.

Dude was the fils of King John 2 of Frakkaland.

In 1340 was he born.

One, of the most comely works, bidden, by him, was the well shouted Book of Hours, the Très Riches Heures.

French Painting in the Time of Jean De Berry (Hardcover), clicque to learn more!
Customer Reviews

I own a lot of art books, and this one has the BEST REPRODUCTIONS I HAVE EVER SEEN.

Each painting is printed as large as possible, with near perfect color and detail reproduction.

Viewing the paintings in this book are almost as good as seeing them in a museum.

Somebody paid a lot of time and attention to quality control when printing this book.

Whoever selected the pieces did a great job; landscape paintings throughout the history of western art, not always the obvious choice from particular artists, but all great paintings.

Few books anymore give one a sumptuous pleasure, not quite self-indulgence (the love of art can never truly be self-indulgent), but the satisfaction of sensual and intellectual stimulation.

This is a ravishing art book, with an extremely good -- and, most of the time, not very predictable -- selection of paintings spanning centuries of landscape painting history.

Very thick and very heavy, it's not a book, logistically speaking, to curl up in bed with; instead, enjoy it on a peaceful evening with a fresh cup of coffee at hand and some lovely music in the background.

It will, as only the best art books can, not merely refresh your eyes and your spirit, but it might actually renew some of your faith in humanity in a world that -- let's face it -- is increasingly like a beserk insane asylum. And isn't that, after all, what art and books have been about all along?

Landscape Painting: A History [Hardcover], ONLY ONE LEFT - clicque to learn more!

From Booklist

From Greek pastorals to the romantic drama of the Hudson River school, artists have envisioned landscapes as emblems of the divine, images of dominion, or reflections of inner worlds.

The story of landscape painting is in many ways the story of Western civilization itself, as artists contrast the menace and glory of wilderness with the bounty and safety of cultivation and consider humankind's place in the great web of life. Then, too, there is the story of painting's ongoing stylistic evolution.

Art historian Buttner addresses every facet of landscape painting with erudition, acute perception, and finesse in a majestic volume as generous in size and narrative depth as the vistas it showcases and interprets.

Buttner's sweeping history unfolds century by century, country by country, beginning with a first-century B.C.E. Roman fresco and concluding with Georgia O'Keeffe.

Buttner analyzes paintings by dozens of artists, including Giorgione, Brueghel, Poussin, Jacob van Ruisdael, Albert Bierstadt, and the impressionists, lingering over works that combine "a clear and precise depiction of reality with an intriguing ambiguity." Donna Seaman


Landscape Painting: A History [Hardcover], ONLY ONE LEFT - clicque to learn more!

Review

This is one book that is destined to be a favorite for a great many aficionados of landscape painting. -- Art Times, September, 2006

Landscape Painting: A History [Hardcover], ONLY ONE LEFT - clicque to learn more!
Modern Painter Fairfield Porter, clicque to learn more!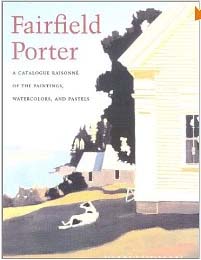 Fairfield Porter Book From Publishers Weekly
Best known for sublime pictures with subdued titles such as A Short Walk, Dog on the Steps and Island Farmhouse, East Coast brahmin Porter (1907-1975) has come to be acknowledged as one of the great 20th-century American painters.

In his Maine and Long Island landscapes, as well as in his work that includes (however slowed down) human activity, Porter reports accurately on beauty and clutter, tangled branches and syncopated waves, but also sitters at angles to tables and cars askew in parking lot lines.

He is unafraid of extreme contrasts, top-heavy and busy compositions, eccentric viewpoints and lighting, miscellaneous blotches and antidramatic subjects, yet his paintings are inevitably recognizable, subtle and affectionate.

His gift, like that of the New York School poets with whom he is associated, is to make his subjects just clear enough to keep the pictures from becoming sums of distractions. This book complements Ludman's catalogue raisonn' of the prints and follows a year after a substantial biography from Yale University Press.

Just over 1,300 works are documented here, prefaced by acute essays by painter Rackstraw Downes and William Agee; there are images and notes from critical reviews for most of the listed titles. Again and again, the notes to the pictures remark that Porter's work was both figural and abstract.

This aesthetic dual citizenship is handled in every manner from obtuse to fully registered, a range encapsulated in Charles LeClair's analysis of Jimmy and Leaf Cart, a picture of the Pulitzer Prize-winning poet James Schuyler engaged in lawn work: "Porter paints each object as a flat plane that erases detail....

The figure of Jimmy is reduced to flat colors designed not to make him stand out... but to blend into the scene." Or as Porter, a critic himself, put it, "Love is paying attention." For any lover of painting, this catalogue will be more than an overdue arrival, it will be a roadmap for pilgrimages.
Modern Painter Fairfield Porter, clicque learn more!

Fairfield Porter Book From Library Journal
The figurative, highly colored works of Fairfield Porter (1907-75) are often overshadowed by those of his more flamboyant contemporaries in the Abstract Expressionist New York School or the striking output of artists such as Stuart Davis or Edward Hopper.

His meticulous landscapes, still lifes, and portraits are, however, an important contribution to American art. Covering Porter's adult output (1924-75), this catalogue raisonn? chronicles over 1300 works. Each work is fully documented, including provenance, exhibition history, and references.

Though a vast majority of the works are illustrated with black-and-white images, a significant number are represented with color plates.

Compiled by art historian Ludman (who also compiled Fairfield Porter: A Catalogue Raisonn? of His Prints), this volume also includes essays by art historians Rackstraw Dawes, William C. Agee, and John T. Spikes.

For a complete biographical treatment of Porter, see Justin Spring's Fairfield Porter: A Life in Art (LJ 1/00). Recommended for larger collections of 20th-century art. Martin R. Kalfatovic, Smithsonian Inst. Libs., Washington, DC

Modern Painter Fairfield Porter, clicque learn more!
v. 5. Geertgen van Haarlem and Hieronymus Bosch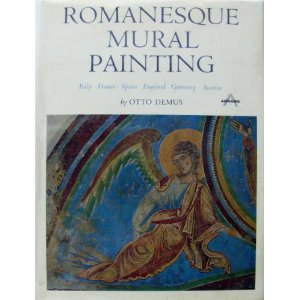 This book surpasses all others, done in English. It gives, to you, more knowledge, of Romanesque walls' painting, than does any other English book.

Professor Demus shows, to you, how Byzantine" and Western ways came to be bound together, givin birth to the Romanesque style.

The professor schools you, about the and the bond, between wall painting and manuscript illumination.

The style caught on, all over Europe, as you will see, in your own copyin, of this book.

Romanesque Mural Painting, clicque to learn more!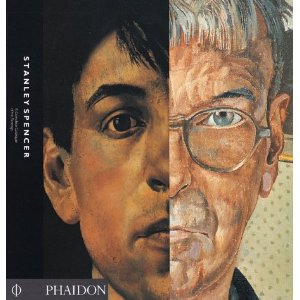 From Publishers Weekly
The reputation of English visionary artist Stanley Spencer (1891-1959) has waxed and waned over the decades.

This catalogue raisonne of his paintings, which combines 474 plates (314 in color) and an absorbing critical-biographical profile,

...should revive interest in an individualistic painter who welded the influences of the Pre-Raphaelites, Giotto, the Mexican realists and Futurism into highly personal allegories of peace, love,

...alienation and redemption. Bell, a University of Saskatchewan art historian who curated a Spencer exhibit at London's Royal Academy, unravels Spencer's mystical approach to painting, which was deeply rooted in the Bible.

He discusses Spencer's obsessive courtship of Bloomsbury Group artist Patricia Preece; their marriage unleashed a welter of sexual imagery in Spencer's canvases. Featured here are religious pictures, war scenes, bustling satires of modern life, precise landscapes full of mystery and intimate portraits of friends and lovers.


Visionary Outsider Artist Stanley Spencer , Catalogue Raisonné, clicque to learn more!
Product Description
An account of the life and career of Stanley Spencer, which examines his highly personal philosophy, his eroticism and religiosity in the context of his paintings. This book catalogues and illustrates nearly 500 paintings, the full Spencer canon. --This text refers to an alternate Hardcover edition.
Visionary Outsider Artist Stanley Spencer , Catalogue Raisonné, clicque to learn more!
Maritime Artist John Stobart, American Maritime Paintings 2, clicque to learn more!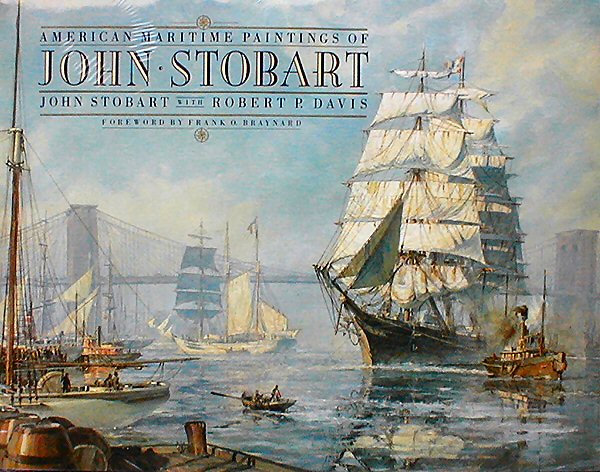 John Stobart was born in Leicester, England on December 29, 1929.

September, 1946, his father put him into the Derby College of Art, in Derbyshire, in the merry old land, named after the despicable Ynglings.

After John's schoolin, he took up an abode in the United States of America, where his paintings were eagerly bought.

A popular painter is he, is he -- a popular painter is he!

Maritime Artist John Stobart, American Maritime Paintings 2, clicque to learn more!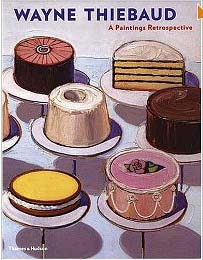 Amazon.com Review
Famous for his dreamy 1960s paintings of cakes, Wayne Thiebaud began his career as a commercial artist and cartoon illustrator like many other artists of the period, including Andy Warhol.

And like Warhol, Thiebaud became tied to pop art since he was making images of popular American products like food, lipsticks, and toys.

Yet unlike many of his pop peers, Bay Area-based Thiebaud wasn't interested in poking fun at the establishment. He's a painter's painter, a real traditionalist.

Wayne Thiebaud: A Paintings Retrospective covers a career of rendering still lifes, cityscapes, landscapes, and the figure. His cake paintings are formally beautiful in their color, shadow, and composition.

They are perfect specimens of the good life in America, the paint lovingly applied in places like thick frosting. His cityscapes of San Francisco fiercely exaggerate the hilly landscape, capturing a perspective from the ground and air simultaneously while utilizing the light that the Bay Area is famous for.
Thoughtful essays by Steven A. Nash, associate director and chief curator for the Fine Arts Museum of San Francisco, and Adam Gopnik, a writer for The New Yorker , discuss Thiebaud in relation to his peers, pop, modernism, and abstract expressionism.

This book serves as a catalog for Thiebaud's major retrospective, which opened in San Francisco and travels to Forth Worth, Texas, Washington, D.C., and ends in New York in the fall of 2001.

Besides their beauty, these works truly capture a period of American life in a way that feels free of irony but not without commentary about nature, the city, and how we've lived. --J.P. Cohen

Pop Artist Wayne Thiebaud: A Paintings Retrospective, clicque to learn more!

From Publishers Weekly
"He is an American painter, someone who paints for a living and whose subject, for all its formal perfection, is what we are to make of American abundance," writes New Yorker art critic Gopnik in his long, in-jokey introductory essay to Thiebaud's oeuvre now touring the country as a retrospective.

As Gopnik makes clear, Thiebaud is famous for his lush early '60s paintings of cakes, other sweets and people eating them, but this book and the exhibition it documents put together by chief curator Nash of the Fine Arts Museums of San Francisco,

...who also provides an essay reveal the painter to be preoccupied with a larger slice of American life. The impossible perspectives and multigraded blues and yellows of the cityscapes here seem more bizarrely true to San Francisco than stills from Vertigo.

Heavy Traffic, Deli Bowls, Tie Rack and Rabbit are just what they say they are, yet their surfaces coax us into looking at them harder and longer than such banal objects could possibly entice on their own.

Such dressings-up themselves are commonplace in media-saturated American life, and Thiebaud redirects their energy unerringly throughout the 160 illustrations here, most in color.

One might wish for a less insidery guide to the work than Gopnik's, but the panache of his biographical prose carries readers right into the paintings, well and comprehensively selected by Nash, whose own essay provides welcome detail on Thiebaud's working life.

Pop Artist Wayne Thiebaud: A Paintings Retrospective, clicque to learn more!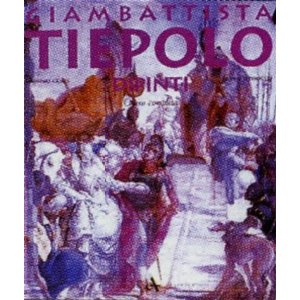 The art of Giambattista Tiepolo represents a key chapter in the rich history of Venetian painting.

Tiepolo first exhibited in his native Venice in 1716, and his career ended in Madrid, where he died while employed by the king of Spain.

The entire range of his art is presented in this beautiful volume.

100 illustrations; 40 full-page colorplates.

Giambattista Tiepolo: A Catalogue Raisonné, Paintings [Hardcover], clicque to learn more!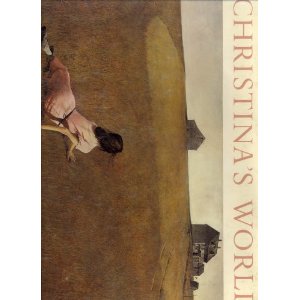 Customer Reviews

This book is the same size as the Wyeth At Kuerner's book and just as good. Indeed, it is the companion volume according to the back flyleaf.

There are 105 pre-studies, 128 four-color illustrations and 28 photographs.

Of course, it is about the most famous painting in this century by an American artist, but also includes all of the work Andrew did out at the Olson farm indoors and out.

One really has to appreciate these fine books that show the stages of a great artist's work. There is really nothing else quite like them.

At almost half the original price this book arrived in almost new condition. The seller even enclosed a newspaper artice from a 1986 LA Times review of Wyeth.

My thanks to the seller for so carefully packaging this treasure. I'd grown up admiring the "Christina's World" painting, and after having visited the Olsen House, the book was a must. I feel I have the "set" now- in addition to "Kuerners" and "Andrew Wyeth".

These were beautiful books when they originally were published, priceless treasures now to admirers of Andrew Wyeth. Thank you Betsy for saving his art.

Christina's World: Paintings and Prestudies of Andrew Wyeth [Hardcover], clicque to learn more!