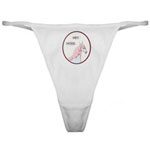 Sunrise, Thursday
Dear Beautiful Princess,
I want to make it easy for you to wear celebrity-quality Mick Snutz designer prints --
-- in your sexy 3-piece thong ensemble...
...because I know you will want wear a casual ensemble,
that is guaranteed to set your lover's heart a-flutter! Not everybody can afford designer print casual wear these days,
but I am going to help to make it accessible to you!
REASON WHY I WANT TO HELP YOU: Because you can't obtain these Mick Snutz Designer Prints anywhere else,
except through me, or through Mick Snutz himself!
They are not available in stores. Not everybody can afford Designer Prints these days. But you can! Read on, and I'll tell you how!
I want to help you to charm your friends! I am explaining why. First, let me give you the low-down, about the Insider Art Fashion Movement:
THERE IS THAT BLOSSOMIN!
For many years, the fashion industry has been dominated by people who don't respect God, and who don't respect the Bible . They are the "outsiders".
The media, the stores, the celebrities , the designers, and the manufacturers -- all of them have made a huge network of anti-God and anti-Bible fashion distribution.
LET ME TELL YOU
WHAT THE BIBLE SAYS

ABOUT CELEBRITIES!

In the Old Testament, words end in "- ah ". In the New Testament, the same words end in "- as ".

By this rule we have " Elijah " in the Old Testament, and "Elias" in the New Testament.
DO YOU KNOW WHAT "JUDAS" MEANS?
Now let me tell you what word means " celebrities " in the Bible. I looked up the word "Judah" and "Judas" in the concordance, and I found out that it means "someone that people shout about".
Well, Beautiful Princess , if people shout about someone, then they are a celebrity, am I right?
So, when the Bible tells us about Judah and Judas, God is telling us also individuals of that name, but he is also telling us about celebrities-in-general.
LEARN WHO BETRAYED GOD'S SERVANTS!
In the Old Testament, it was Judah's idea to sell Joseph into slavery. For money. In the New Testament, it was Judas who sold out Jesus for money. That is what celebrities are -- mercenaries.
In the same way, Beautiful Princess, the celebrities have betrayed God, for money.
Be patient, I will connect all this to the fashion movement and your sexy 3-piece thong ensemble!
WHO ARE THE
INSIDERS

?

"Insiders" are those who stay true to God . Joseph was an insider, Jesus is an insider. Jesus was seen at the most inside location in the universe -- at the throne of God!

The human insiders, on Earth today, need your support and your help, to overcome the celebrities and the outsiders. You are an insider, too!
WHAT IS GOING TO HAPPEN

TO THE CELEBRITIES?

The Bible has a lot to say about celebrities. In general it says that people, who have taken the side of evil, who have renounced God and the Bible, will just disappear.

No matter how celebrated, how powerful they appear to be now, they will be gone as if in an instant, and their memory will pass.

They have built underground cities and networks of tunnels between their cities, to hide from "the wrath to come". But the Bible says they will not be able to hide in their undergrounds, they will be smashed, even on the mountains, even underground.

The sufferings of these people are described in immense detail throughout the Bible, and they deserve to suffer, so I am not going to take up space here to give to you all the details. You can find them in the Bible.

There will be some celebrities who will change their loyalties, and who will tell us about the laws of God . The Bible says that celebrities will tell the laws of God.

But the rest of them will be wiped out, and will have to suffer truly much.
THERE IS
THAT BLOSSOMIN!
There is an increasing movement , in the fashion industry, among insiders. Insiders do not appear in "the media". They are not in the news, they are not at the academy awards , the mtv awards , none of those "celebrity" media.
That is because the media and the celebrities all have rejected God and the Bible. Therefore the insiders have created a fashion movement, called the Fashion Blossomin . This is the insider fashion movement.
But you will not find it in the media, nor in the stores.
HOW
YOU CAN HELP!
To destroy the established order, Beautiful Princess , we support our alternative government. Our legitimate government is the insider or real, godly government.
When you order your fashions from the Insider Art Designer Print Fashion Blossomin, part of the money goes to our Insider Government!
In that way, you help yourself , you'll be looking good , and you help to get rid of the evil in the world, and make things better for all good folks!
SUPPORT GODLY GOVERNMENT -- WEAR MICK SNUTZ DESIGNS
Beautiful Princess, when we wear Insider Designs' most Popular Mick Snutz Designer Print: HEY HOSS, we are in the fashion vanguard -- wearing an art design by an insider artist , printed on casual and intimate apparel, they are hot, hot, HOT!
WHAT HAPPENS WHEN
YOU PUT THEM ON

?

Whenever you don your Mick Snutz HEY HOSS 3-piece sexy thong ensemble, you hear the mystical neighing of your magic steed, who carries you, with exciting Speed, and zooms you to the arms of your lovin prince!
PLEASE YOURSELF --
PLEASE HIM!
You will find out, Beautiful Princess, he will admire you in your MICK SNUTZ sexy thong ensemble!
BE ALLURING AND
PROVOCATIVE!
Evoke visions of playful intimacy!

Imagine the gazes of admiration , that you will receive!

Dare to attract him now!

Charm him with your allure!
DESIGN ENHANCES
YOUR NATURAL ATTRACTIVENESS!
Heighten your allure -- frame yourself in the raiment of adventure!
THE SYMBOLISM OF YOUR
MICK SNUTZ

DESIGN:
The Horse -- Attracts acts of faithfulness on the part of your friends.

Pastel Colors -- Make you appear calm, gentle , non-threatening, and reassuring.

The Color Pink -- This color is associated with love and romance. Attracts love to you, and gives oomph to your heart. Health and good feelings are symbolized by pink.
"ORDER YOUR CHOICE OF
MICK SNUTZ
DESIGNER- PRINT
WOMEN'S TOP STYLES

, AND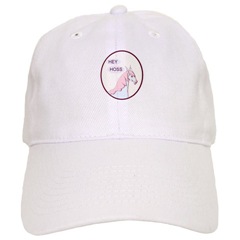 A MATCHING SEXY THONG ...AND
... I'LL BUY FOR YOU A
MATCHIN CUTIE-PIE CAP!
I'LL EVEN PAY THE SHIPPING for you! (If you are in USA or Canada, only). See how awesome they are goin to look! (See images below)
You get all 3 matching pieces, just for orderin your woman's top alone!
Order your sexy Mick Snutz Designer Print thong, and YOUR CHOICE of women's tank or tee shirt styles, also with a matchin Mick Snutz Designer Print for 5 low payments of only $17.97! (Remember, that INCLUDES the shippin!)
You are gettin an ex-TREME-ly good bargain for 3 designer fashion print items!

"YOUR SATISFACTION
I GUARANTEE!
"I know you are going to love your Mick Snutz sexy thong ensemble, but...
I WANT YOU TO FEEL SAFE ABOUT
ORDERING IT!
THEREFORE: If, for any reason whatsoever, you change your mind about showing yourself off in these popular MICK SNUTZ designer print sexy thong ensembles , just send them back to me...
...and I'll give back to you every penny, every cent...all your money will be returned to you. No questions asked!
So you can order in comfort , now that you know there is no risk for you! I take all the risk FOR YOU!
HURRY , because THERE ARE ONLY 10 9
FREE CUTIE-PIE CAPS LEFT!
"HERE IS WHAT YOU GET:
1) You get the ATTRACTIVE TOP of your choice,

(You can see the images below)!

2) You get the INCREDIBLY SEXY

MATCHIN THONG!

(Careful -- you are definitely goin to

attract attention!)

3) I BUY FOR YOU the

MATCHIN CUTIE-PIE CAP!
Just CLICK THE "SUBSCRIBE" BUTTON NOW (USA or Canada Only) to order your sexy women's top, and matching thong, and get your FREE matching cutie-pie cap!

You will be redirected to our SECURE ordering page,
which looks like this: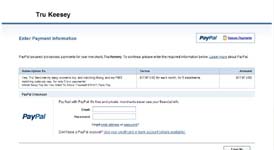 Left To Right: Tank Top $7.00 off regular price; Vee Neck $17.00 off regular price;
Cap Sleeve $17.00 off regular price; Long Sleeve $40.00 off regular price!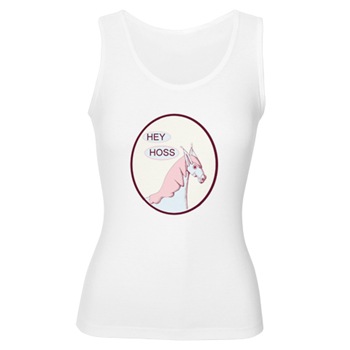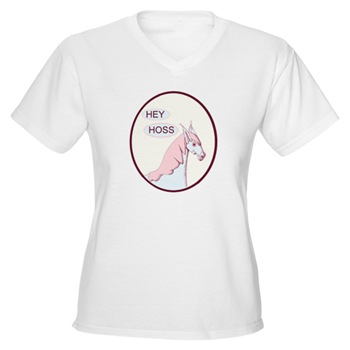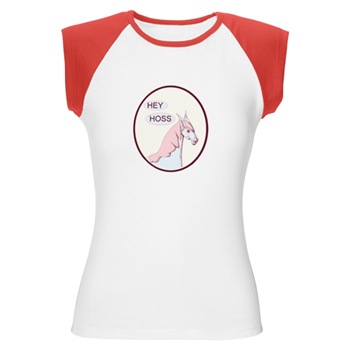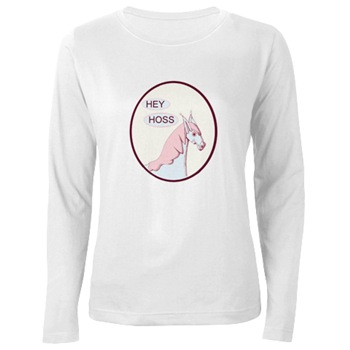 Don't waste any time! CLICK THE "SUBSCRIBE" BUTTON NOW
(USA or Canada Only) To Get Yours, Before They Are All Gone!